About Adult reviews
Contents: Our mission | Our approach | Our tools | Our future plans | Support us! | Who are we?
Our mission
Our by far most important goal is to provide you – the "everyday consumer" of online porn – with paysite reviews containing objective and credible information about online porn sites. Good porn sites as well as bad porn sites.
We realise that the market for online porn sites has become so huge and difficult to overview that the normal porn consumer stands little chance to find what he is looking for right away. After all where do you start when there are no yellow pages for porn sites?
If you were to put a catch phrase on our entire mission it could be
Your time is better spent looking AT porn than FOR porn.
Our approach
When one of the reviewers from our experienced review team visits a pay site, he documents his experiences and honest opinion about the site and its content. Together with a ranking system ranging from 1 to 10 stars in 5 different categories, this forms the basis of the overall score.
Each review also includes a number of screenshots from inside the members area allowing you to actually see what you get before signing up to the site.
If the site's webmaster allows it, we also provide a gallery of pictures collected straight from the members area. This means you can check out exactly what kind of pictures the site offers in its original quality and size. If possible we also provide a link to a preview of its video content.
Our tools
There's many different ways to browse Adult Reviews
»If you know what type of porn sites you are looking for, take a look at our list of categories to the left and browse through your favorite one
»For our readers who are out for the very best in porn sites, we provide a list of our top scoring porn sites
»To check out the newest published reviews, go to the list of 25 latest porn site reviews
»For the complete list of our reviews, you can browse the entire reviewed porn sites list
»To get the most out of your money, check out our discounted porn section and save up to 40%!
»For you who want to read articles, interviews and other stuff about the world of online porn, we update our porn blog from time to time with news items or thoughts and input related to surfing online porn.
»But before you sign up to any porn site, we strongly suggest that you take a quick look at our porn buyer's guide. The guide is a quick overview of what you can do yourself to prevent signing up to a porn site and getting disappointed.
Our future plans
Since starting the website in summer 2001, we have learned a lot about the world of adult porn sites and have constantly been adding new features to our site as well as improving its functionality. We are going to continue visiting new porn sites on a daily basis and think about new ways to help porn consumers finding the right porn sites. If you have a suggestion – any idea that you think might be useful – please don't hesitate to let us know. We will greatly appreciate it. You can contact us by using our
contact form
.
Support us!
We greatly appreciate any form of support from our readers. You can help by:
»Linking to us. If you find our information useful, please feel free to link to it from your own website. You'll find the correct URL at the bottom of each page.
»Telling your friends. Well, we realize porn probably isn't the topic you discuss the most, but if you have a friend that you think might benefit from reading our site, please spread the word!
Who are we?
Adult Reviews is a team effort. Our team of editors and reviewers join forces on a daily basis to offer the best adult site reviews online.
We are proud of our shared office facilities located at
951 Mariners Island Blvd
San Mateo, CA 94404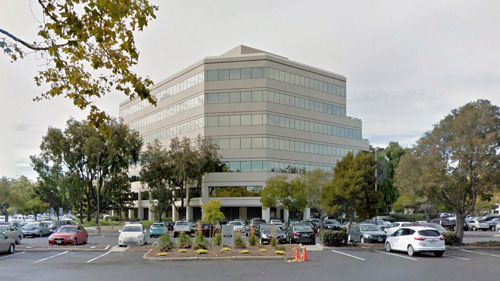 Thank you for reading Adult Reviews
The Adult Reviews team